DataMasters, Inc. is a Full Service IT Solutions Provider
When it comes to setting up a network infrastructure and choosing the right software applications for your business that will best meet your needs and your budget, the choices can be overwhelming.
DataMasters, Inc. can help you sort out your options, make recommendations, order the equipment or software, and implement the right systems for your needs.
Should you experience a software, operating system or hardware problem or if it's time to upgrade your existing system, DataMasters, Inc. can provide a solution to resolve your issues so that your operations are back up and running again with minimal down-time.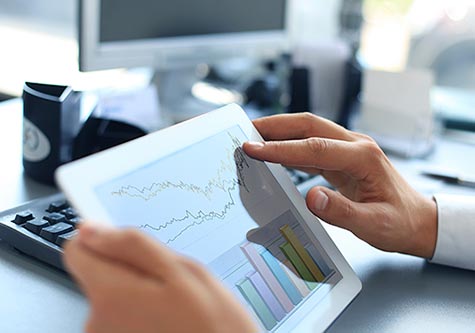 Network Design & Implementation
Having the right network is critical to the success of your business, yet we understand how challenging it can be to sort through all the considerations. With over 25 years' experience engineering and installing computer and network systems, DataMasters, Inc. will help to insure that your network planning and implementation process goes smoothly.
Network & Computer Maintenance
Our network specialists can provide ongoing support for your servers, computers and peripherals including hardware repairs, operating system or software issues, configuring backups, setup of security systems, performing upgrades and more.
Windows® and Apple® Support
DataMasters, Inc. specializes in support of Windows®, Apple® and cross-platform networks.
Disaster Planning and Recovery
We can assist you in creating a plan to protect your valuable data by creating backup routines and planning offsite storage of data. We are experienced in the delicate process of restoring your system to pre-disaster condition, should the worst case scenario occur.
Hardware and Software Sales
DataMasters, Inc. can review your needs and recommend the most suited products for your project. With access to almost all of the major manufacturers, we can deliver your hardware and software products.  
More…
Act! Consulting & Training
As an Act! Channel Partner that has been Act! certified since 2002, we can provide all of your Act! contact management database solutions, including Act! software sales, installation and setup, customization, synchronization setup, web access, report generation, Act! Add-ons, sales force automation, email marketing and more. 
More…
As a certified web author, we can update your current website or build a new one designed to impress your customers and help grow your business. You'll have the ability to login and do your own posts and updates using the ever popular CMS platform, WordPress.
More…
We offer domain name registration, website hosting, email hosting and other web services such as SSL/security certificates, ecommerce/shopping cart, fax through email, hosted Exchange email, emarketing tools, DIY website builder, and more.
More…
DataMasters, Inc. can evaluate your data and connectivity requirements and make recommendations for the best solution to meet your needs and budget. We have access to all the major carriers for voice and data services such as Internet, MPLS, PRI, Hosted VOIP, Private Line, Cable, T-1, DSL, Ethernet, WAN, and more. In addition we have carriers that offer cloud solutions, including Colocation, Dedicated Hosting, Virtual Server, Hybrid, IaaS, PaaS, SaaS, Virtual Desktop, Data Backup, Hosted Services and more.
FileMaker® Database Development
FileMaker® Pro is a versatile, easy-to-use software for tracking data of any type, such as contacts, inventory, invoices, projects and much more. You can use it individually or shared with your team on Windows, Mac, iPad, iPhone and the web. We can develop a customized solution that does exactly what you need it to do.
If you are preparing to move your office, we have the technical expertise to plan and coordinate the relocation to assure the least possible amount of downtime. Moving consultants, while they specialize in the moving of office furniture and equipment, frequently lack the technical knowledge and experience to take down or set up network systems. Together with a moving consultant, DataMasters, Inc. can help insure that your move goes as smoothly as possible.
Whether you need data, telephone, video, fiber-optic or any type of communications cabling, DataMasters, Inc. can design and install a complete solution.