Hear What People Are Saying About Us
Don't just take it from us, let our clients do the talking!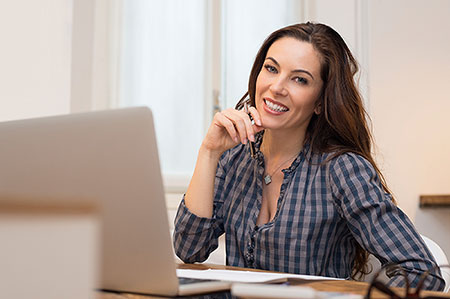 Prior to our Act! upgrade project, our sales team used a several year old version of Act! which was limiting on several counts. DataMasters, Inc. implemented a 14 user Dual Access Act! networked database which was very appealing to us not only for the rich feature set, but so that the users would have the ability to either access Act! on the internal network or remotely via Act! for Web.

DataMasters, Inc. worked closely with us to insure a successful implementation. The project consisted of consolidating several data sources, a customized Act! layout, working with us to strategize a streamlined workflow process for our sales team, use of Hoovers for lead source imports to Act!, and user and administrator training. As a result, our sales team now has better tools and resources in place to work more effectively and efficiently.
I am writing this letter to let you know how much we have appreciated working with you and Kristen this year in organizing our client information with Act!. I was new to O'Leary and to the Act! system, and you helped me gain a clear understanding of how the system operates. What we could not do, you were able to come in personally and do for us, or walk us through remotely.

You and Kristen consistently returned our calls or e-mails in a timely manner and were able to arrange time to help us over the phone or in online meetings. Specifically I can recall needing to create and recreate prep sheets within Act! to suit our needs, and you were able to make that happen. I also know that you were able to dedicate many hours of your time creating basic reports in Act! for us to use and modify as we need to for a variety of marketing projects.

Thank you for being so available to us over the past several months. We are continuing to do more with Act! and will not hesitate to contact you and your staff if we need help in the future.
I would like to thank you and Bryan on the installation and upgrading of the Zenmar network and Act! contact database system that was recently completed in November 2008. From Zenmar's past dealing with DataMasters, I knew that the project would be handled professionally and proficiently, but I was still somewhat worried that the computers and the install would run in to problems. My concerns were completely unwarranted. Zenmar's downtime was minimal mainly because of the work that Brian and you did pre-configuring our new server before the actual installation. Even the few glitches, caused mainly by our employees changing their minds about what they wanted, were handled expeditiously and professionally. In short, DataMasters performed magnificently on the Zenmar installation.
DataMasters, Inc., specifically Susan Slattery, has been very helpful with regards to our Act! database. She is very knowledgeable about the product and is always available to help us. One example of her outstanding service is when our database went down. We were running an old version of Act! (about 3 versions behind the current against Susan's recommendations). Our database grew quickly and we knew that the version we were on couldn't handle it. It crashed late on a Sunday night. I contacted Susan first thing Monday morning. She immediately secured the upgrade licenses for us and came in that day to help get us up and running. She helped with the plan to upgrade over 150 users, customized the database and converted all of our recovered data. She had the entire firm up and running in very little time. We couldn't have done it without her.

I highly recommend DataMasters, Inc. They are extremely knowledgeable and very responsive to our many questions. They have been a tremendous asset to us.
Consultant – Susan Slattery – DataMasters…..and those at her firm are highly competent and the best at customer relations of many firms I have come in contact with. She and her team are fantastic.
We interviewed several authorized resellers of Act! before choosing to purchase our Act! 10 upgrade from Susan Slattery at DataMasters. Susan Slattery sold us on her knowledge of the product, her quick response to our questions and her willingness to take the time to get to know us even before we made the final decision to buy.

For these reasons, we also decided to contract with Susan to train our staff at our office. The training went very well. Susan was patient, yet thorough, and her presentation, which covered a lot of material, was very effective and well understood.

We were very pleased with the service we received from DataMasters, and especially from Susan Slattery.
Thank you so much for teaching me the Act! program. With your help, I am able to see that this daunting task of keeping a much needed contact database is not as scary as originally thought. I appreciate your patience, guidance, knowledge and wisdom in explaining things in terms I can actually understand! I look forward to our continued lessons to make me much more proficient with Act!.